Los Angeles, a city of dreams and promised opportunities, where starry-eyed dreamers flock to pursue their wildest ambitions. Glowing in the Southern California sun, the sprawling metropolis stands as a beacon of glamour, diversity, and limitless possibilities. From the glitzy allure of Hollywood to the vibrant tapestry of cultures found in its diverse neighborhoods, Los Angeles is a city that captivates millions with its pulsating energy and constant reinvention. Step into this mesmerizing urban landscape, where the allure of fame merges with the daily beats of everyday life, and prepare to explore a world where dreams are nurtured, dreams come true, and dreams may shatter under the relentless pursuit of stardom. Welcome to the City of Stars—where reality and fantasy collide in a symphony of bright lights and relentless ambition.
Exploring the Entertainment Capital: Unraveling the Allure of Hollywood and the Film Industry in Los Angeles
When it comes to the world of entertainment, there is no place quite like Hollywood in Los Angeles. This vibrant city has long been hailed as the entertainment capital of the world, and for good reason. From its iconic Walk of Fame to its legendary film studios, Hollywood has an allure that captivates both aspiring artists and avid moviegoers.
One of the main draws of Hollywood is its rich history and association with the film industry. Numerous film studios, such as Universal Studios, Paramount Pictures, and Warner Bros. Studios, call this bustling neighborhood home. Visitors can take guided tours of these iconic studios, getting a behind-the-scenes look at the magic of filmmaking. From exploring intricate sets to learning about the art of special effects, these tours provide an immersive experience into the world of movies.
Witness the glitz and glamour of Hollywood by strolling along the famous Hollywood Boulevard.
Visit the TCL Chinese Theatre, where countless movie premieres have taken place, and see the handprints and footprints of your favorite stars.
For film lovers, the Academy Museum of Motion Pictures is a must-visit destination offering a captivating journey through the history of cinema.
Moreover, Hollywood is not only known for its film studios but also for its vibrant nightlife and entertainment scene. The area is teeming with trendy bars, clubs, and live music venues. Catching a concert or comedy show in Hollywood ensures a memorable night filled with laughter and musical performances. Additionally, its proximity to the Hollywood Hills makes it the perfect place for outdoor enthusiasts to embark on hikes, providing breathtaking views of the city and the iconic Hollywood sign.
Indulge in a diverse dining experience by trying out the various cuisine options available in Hollywood, ranging from local food trucks to high-end celebrity-owned restaurants.
Experience the magic of cinema under the stars at one of the outdoor movie screenings held in Hollywood's parks during the summer months.
A Melting Pot of Cultural Richness: Celebrating the Diversity and Vibrancy of Los Angeles Communities
Los Angeles, known as the City of Angels, is not only renowned for its glitz and glamour, but equally famous for its vibrant melting pot of cultures. This sprawling metropolis is home to an array of diverse communities, each contributing its unique flavor to the rich tapestry that is the cultural landscape of Los Angeles. Here, people from all walks of life come together, embracing their differences and celebrating the beauty of diversity. From the colorful sights and sounds of Little Tokyo to the bustling energy of Chinatown, and the rhythmic beats of the Latinx neighborhoods, there is an endless array of cultural experiences awaiting explorers in the City of Angels.
Embark on a culinary adventure and savor the delectable dishes from a multitude of ethnic cuisines that call Los Angeles home. Indulge in the spicy flavors of Thai cuisine, the savory delights of Ethiopian injera, or the mouthwatering tacos from a vibrant Mexican taquería. Let your taste buds rejoice as you hop from one food truck to another, discovering the intricate spices and traditional recipes that have been passed down through generations. With endless options for food enthusiasts, Los Angeles presents a kaleidoscope of flavors to satisfy even the most discerning palates.
Explore the iconic museums that showcase the art and history of various cultures, including the Getty Center, the Los Angeles County Museum of Art (LACMA), and the Museum of Latin American Art (MOLAA).
Immerse yourself in the vibrant festivals that take place throughout the year, such as the colorful Holi Festival of Colors, Dia de los Muertos celebrations, and the lively Dragon Boat Festival.
Experience the incredible diversity of music and dance by catching a performance at the Walt Disney Concert Hall, attending a traditional Indian classical dance recital, or grooving to the beats of a local jazz band.
Delve into the histories of different communities by visiting cultural landmarks like Olvera Street, the birthplace of Los Angeles, or the Japanese American National Museum.
Indulge all your senses as you wander through the vibrant neighborhoods that make up this melting pot of cultural richness. Discover the hidden gems, hear the languages spoken, and witness the traditions that have shaped the city. Los Angeles, where diversity and vibrancy unite, invites you to celebrate the tapestry of cultures that make it truly one-of-a-kind.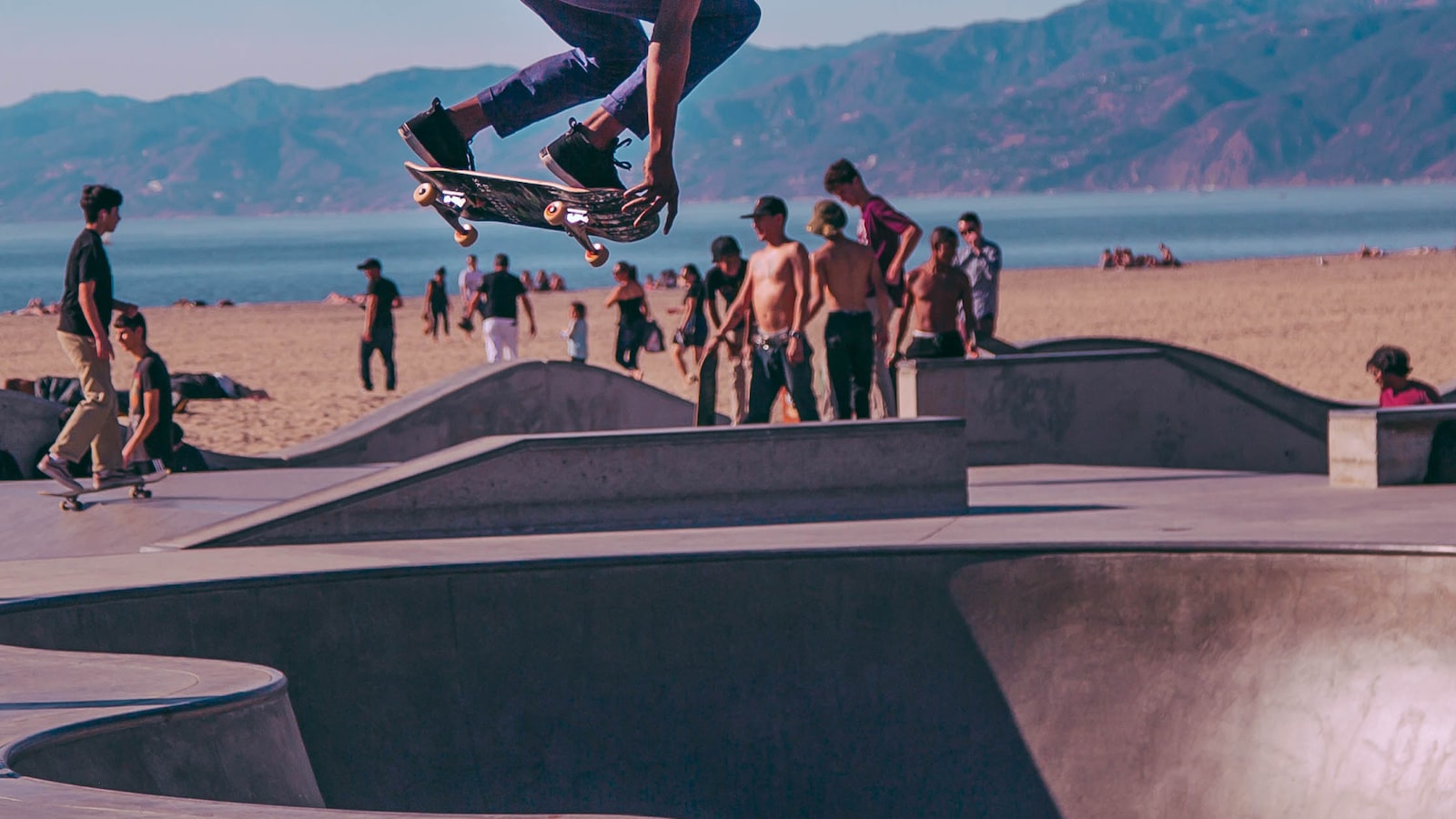 Indulging the Senses: Unforgettable Culinary Experiences in the Foodie Paradise of Los Angeles
Los Angeles is a mecca for food lovers, offering an array of unforgettable culinary experiences that are sure to delight even the most discerning taste buds. From trendy food trucks to world-renowned fine dining establishments, this foodie paradise has it all.
One cannot mention unforgettable culinary experiences in Los Angeles without highlighting its vibrant street food scene. Exploring the city's diverse neighborhoods, you'll discover a plethora of food trucks and stalls, each offering their own unique twist on international cuisine. Whether you're in the mood for mouthwatering tacos, decadent gourmet burgers, or fusion delights, the options are endless. One moment, you could find yourself savoring authentic Korean barbecue tacos topped with zesty salsa, and the next, biting into a delicious brioche bun stuffed with a perfectly grilled lobster tail. Los Angeles' food trucks promise an adventure for the senses, with bold flavors and innovative combinations that are guaranteed to leave a lasting impression.
Wrapping Up
As the sun sets over the palm tree-lined boulevards of Los Angeles, the magic of this captivating city continues to leave visitors spellbound. From its glittering Hollywood Boulevard to the bohemian vibes of Venice Beach, Los Angeles is a never-ending tapestry of glamour and diversity.
As we bid farewell to this mesmerizing metropolis, one cannot help but be in awe of the stunning contradictions that make up the very fabric of Los Angeles. It is a city where serene canyons and sprawling beaches coexist with bustling downtown streets and iconic landmarks.
In our exploration of the City of Stars, we have witnessed the kaleidoscope of cultures that make Los Angeles an unrivaled melting pot. From the vibrant Latino neighborhoods of East LA to the thriving Korean district of Koreatown, these communities infuse the city with their own unique flavors, aromas, and traditions.
But it is in the world of entertainment that Los Angeles truly shines. The Hollywood Hills stand tall, revealing the golden dreams of aspiring actors and filmmakers who flock to this mythical place, seeking their own moment in the sun. From the iconic Hollywood sign to the legendary Walk of Fame, it is a testament to the city's allure and the timeless allure of the silver screen.
Yet, Los Angeles is more than just its famous façade. It is a place where creativity thrives, giving birth to pioneering art galleries, innovative culinary experiences, and cutting-edge music venues. The city's creative energy pulses through its veins, igniting the flame of inspiration for those fortunate enough to call this place home.
As we conclude our journey through the City of Stars, we leave with a sense of wonder and appreciation for its boundless beauty and endless possibilities. Los Angeles, with its breathtaking landscapes and diverse communities, will forever hold a special place in our hearts.
So, whether you find yourself seduced by the glamour of Hollywood or captivated by the hidden gems tucked away in its vibrant neighborhoods, Los Angeles promises an unforgettable experience to all who venture within its enchanting borders. So go ahead, embrace the magic, and let the City of Stars cast its radiant spell upon you.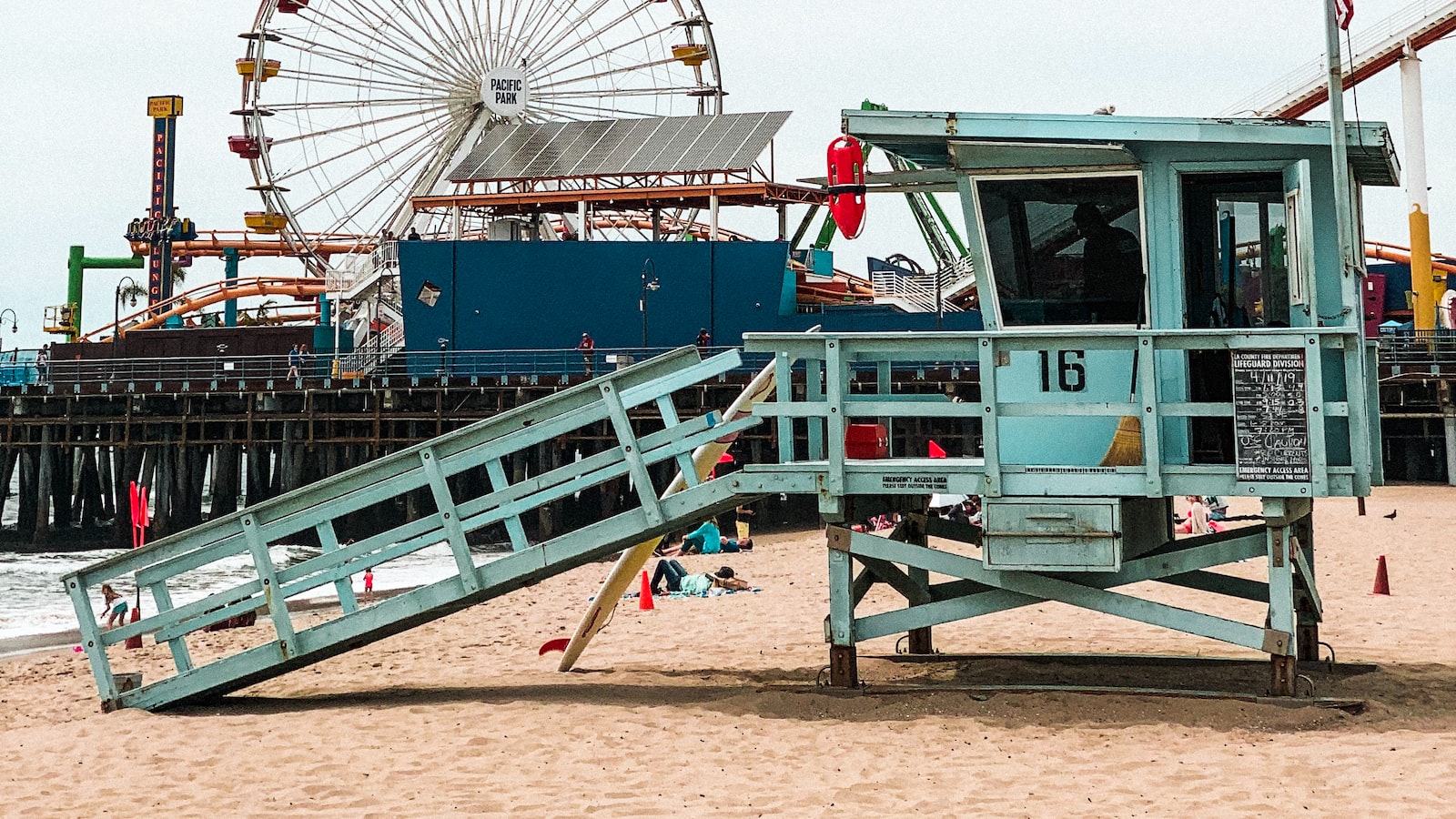 Los Angeles, the City of Stars, is well-known for its fabulous lifestyle, its contradictions and its exceptional diversity. With its many beaches, iconic movie industry and thriving nightlife, there is truly something for everyone in Los Angeles.
Getting to experience the glamour of Los Angeles starts with a visit to Hollywood. Home to the historic Hollywood Bowl, the iconic Hollywood sign and the bustling Hollywood Boulevard, the area is full of history and activity. Not only are there great places to shop, eat and take in a show or two, but also studios and back lots to tour. A must-do for all travellers is a tour of Universal Studios Hollywood, where the film history behind famous movies and sets comes to life and the thrills of themed rides make for a great way to spend an afternoon.
For the daredevils, the Six Flag Magic Mountain beckons visitors for more thrills with roller coasters, family rides and a host of other attractions. Another adrenaline filled experience awaits at one of Los Angeles' many beaches, where surfing, swimming and soaking up sun is way of life. Whether soaking up the sun at one of the family-friendly beaches of the south bay, or strolling the historic Venice Wharf, Los Angeles' beaches are sure to surprise.
But it is not just the entertainment options that Los Angeles offers, but also the restaurants and cuisine. Offering a range of cuisines from all around the world, the exciting street food culture of downtown LA showcases the best of Mexican and Latin American flare, from breakfast to late night bites. For a more traditional experience, there are a wealth of high-end restaurants all over the city, offering the best of fine-dining from LA's most talented chefs.
And, amidst it all, you are very likely to catch a glimpse of the budding stars and celebrities that inhabit the City of Stars. From the Hollywood stars to the new big talent, LA is a place for dreams to come true, and there is always an opportunity to spot a soon-to-be famous face, be it at a concert or bar.
All in all, Los Angeles has something for everyone. From thrills to chills, beaches to bars, and a wealth of cultural experiences, the City of Stars is the perfect place to experience the glamour and diversity that Los Angeles has to offer.